Will you marry me?
When a woman has agreed to marry you, that's when you're tied to the engagement! There are many ways that people choose to perpetuate their happiness after promising to marry their partner, one of them through the photo of the engagement. Similar-like foro pre-wed so deh Gan. Well this time a famous wedding site, Junebug Weddings held a photo engagement competition that followed more than 5000 participants. This site has selected 50 best photos as the winner. Here are some of the best photos.
The photograph of Jeff Hammond's work featured a couple who crashed into the water making a beautiful splash
The photo of Pol Sena shows a couple in love with a car while a dog looks out the window.
Photo by Sara K Byrne photographing the couple's intimacy in the pool
Photo by Ron Dillon shows the couple doing the gymnastic attraction.
The photograph of Jordan Voth photographed the couple who was kissing affectionately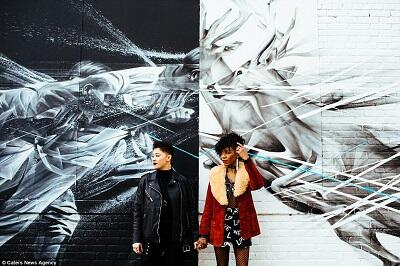 Street art can also be a cool photo background in the hands of photographer Matt Stallone
Photographet Cole Kor photographed two couples who looked at each other from the opposite balcony, very artistic because the ceiling has a symmetrical pattern.
Los Ebano's photographs feature an artistic and cute side with colored smoke and animal masks as complementary ornaments.
Shari + Mike Photographers captures the intimacy of the couple lying on the autumn foliage. Simple but romantic.
A colorful photo, featuring a happy couple with a parachute background, Daisy & the Duke photographers
That's 10 cool photos, but there are many other cool photos (there are 50 photos total), You can see it directly on the site yes!
In the engagement photo, the photographer must capture the emotions of the couple and also creatively capture the moment. In this contest the judging was done 3 talented wedding photographers, Jennifer Moher, Ben Sasso and Petar Jurica
Well, so can the inspiration for you who want a pre-wed photos, most like which one is Gan?